Events at FPCP:
Adult Sunday School on "Listening Evangelism"
9:30am– in Upstairs Hall.
2nd-8th grade Journeys of Paul & puppet ministry after worship — in Education 1 (white table) room.
Bereans Women's Group – Noon Potluck
each 4th Thursday (not in winter)
STARTING STRONG

Through September, please bring items for gift baskets for young adults moving into their own apartments, who have aged out of foster care:
Cleaning: Multipurpose Cleaners, Toilet Brush, Toilet Bowl Cleaner, Sponge, Broom/Dustpan, Trash Can, Dish Soap, Bucket, Dish Towels; Paper: Trash Bags, Paper Towels, Tissues; Hygiene: Comb, Hairbrush, Toothbrush/Paste, Body Wash and Mesh Shower Puff, Shampoo/Conditioner, Razors, Lotion, Hand Soap, Deodorant, Band-aids, Pain Reliever (Advil or Tylenol); Laundry: Basket or Laundry Bag, Detergent, Dryer Sheets; Household: plates and bowls, Cooking utensils, Plastic cups, Can Opener, 2 or 3 Qt saucepan, Non-Stick skillet, Baking Sheet, Strainer, Measuring Cups, Bath Towels, Pillows, Clorox Wipes
**We know you're a super savvy shopper and buying in bulk is more economical! But for our young friends just leaving foster care or setting up their first apartment, space is limited and being mobile is of greater value. Please avoid purchasing Family Sized items; Shop and donate with the needs of a single, young adult in mind.**
THANK YOU FOR YOUR SUPPORT OF THOSE STEPPING OUT INTO LIFE AS AN ADULT!
Please see Catherine B. or Nancy L. for any questions.
2022 Per Capita is $40. Every PC(USA) church is to submit $40 for each active member to pay for
the administration of our denomination. Book of Order G-1.0103: "The members of a
congregation put themselves under the leadership of the session and the higher councils
(presbytery, synod and General Assembly)." Please designate giving of $40 for each member who
lives in your household in 2022 to offset this FPCP expense. Thank you.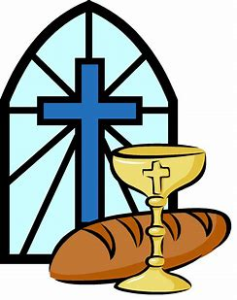 October 2nd – World communion
November 6th – Founder's Day
November 20th – Communion for Christ
the King & Thanksgiving
December 18 – Communion for Advent
January 1, 2023 – Communion for Epiphany